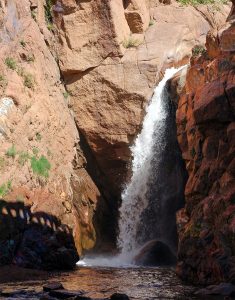 El Paso County Parks has announced that the Rainbow Falls Recreation Area will be temporarily closed to the public until July 2018 for major renovations to the trails and parking area; and for significant upgrades adjacent to the falls.
Renovations of Rainbow Falls Historic Site have been underway since El Paso County secured ownership of the property in 2010. It was designated an historic site in 2016.
For more information on closures or renovation of the property, please contact El Paso County Parks at 719-520-PLAY.
https://communityservices.elpasoco.com/parks-and-recreation/rainbow-falls-historic-site/